Top Selling Products
Our best selling products, across the board.
5 Star Review from Lawrence L

I have tried many fine soaps and lotions. For me, self-care is serious business. I have tried many Forage Farmstead products and am amazed at their quality. I keep at least three FF lotion varieties on my vanity at all times. Their soap line is excellent, as well. The volcano scented soap is out of this world! The bath bombs provide pure luxury and the candles (the Luxe scent is amazing) are way better than expensive boutique ones. I am lucky that FF sells their items in a local store, because I am always picking up new scents to try out. I am crossing my fingers that they will create a rosemary soap one day. Overall, FF is an A+ brand!

5 Star Review from Betty S

I just received my order and everything smells amazing! Can't wait to use it all. Everything is packaged so cute and will make perfect gifts. The personal customer service from this company is outstanding. Will definitely purchase from them again.

5 Star Review from Dr. Elena Llivina

AS A DERMATOLOGIST, I UNDERSTAND COMMON PROBLEMS IN AGING SKIN AND SENSITIVE SKIN PATIENTS. FORAGE FARMSTEAD SOAPS AND LOTIONS ARE ALL NATURAL, DEVOID OF CHEMICALS, DYES, AND ARTIFICIAL SCENTS. THEY USE THE FINEST ESSENTIAL OILS AND SUPER CREAMY GOAT MILK FROM THEIR VERY OWN GOATS IN THEIR PRODUCTS. WE ARE FORTUNATE TO HAVE THESE EXCEPTIONAL ALABAMA MADE PRODUCTS READILY AVAILABLE AT MANY {RETAILERS}. PLUS, ANTHONY AND NATALIE ARE INCREDIBLY NICE AND FUN TO TALK TO. I AM PLEASED TO RECOMMEND THEM TO ALL MY PATIENTS AND TO FRIENDS AND FAMILY! MY KIDS LOVE THEM TOO!

5 Star Review from Sally W

My daughter loved your products and we will definitely be back for more! There was a shipping problem and the owner handled it himself and emailed me that the replacement package was in the mail. Wonderful customer service! Thanks!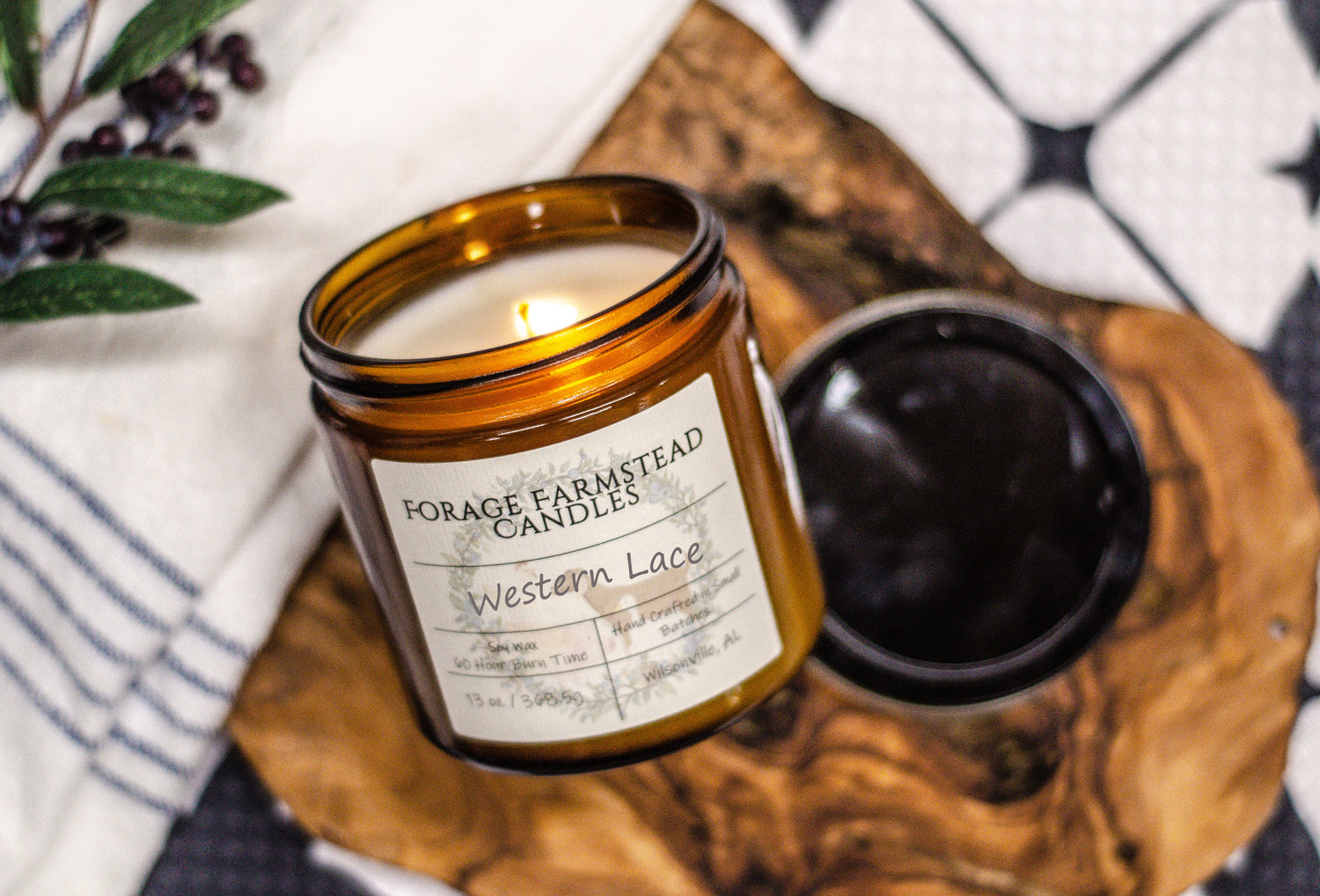 New Fragrances
See all of our newest core fragrances, in all of our different product lines.
Shop now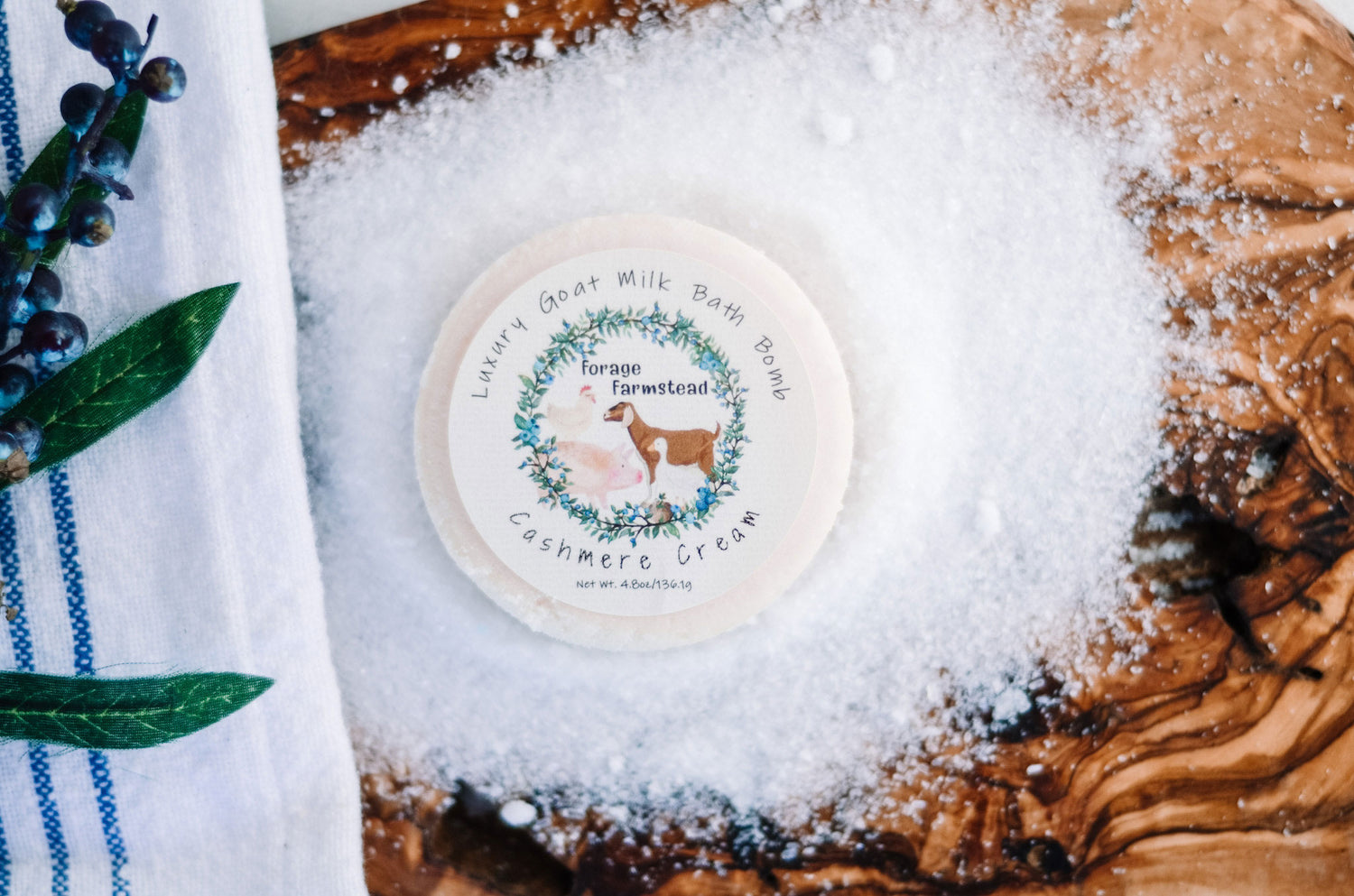 Cashmere Cream Collection
Our #1 selling fragrance, all in one place. Check out our top selling fragrance!
Shop now
Forage Farmstead LLC
2141 Highway 9
Wilsonville, AL 35186
Handmade & Homegrown
Our Mission & Promise

Our promise to you is simply this: we will always put quality and total customer satisfaction before the bottom line. If our name is on the product, you can trust that it is made with our unwavering standards. This is why we back our products with a 100% satisfaction guarantee. If we wouldn't use it in our own household, we won't sell it. Period.

Unmatched Quality

At Forage Farmstead, quality and craftsmanship are king. We are dedicated to producing the highest quality bath products and provisions possible. We use hand-crafted, artisan techniques and natural ingredients that ensure and promote your overall well-being. We're here to help guide you along your journey of health and wellness. To that end, our farm is committed to complete transparency. We only use necessary ingredients, no fillers, parabens, harsh chemicals, or dyes. Our products are naturally colored with cosmetic grade micas. We use 100% certified, pure essential oils and the best phthalate-free fragrance oils money can buy. Every product from Forage is lovingly hand-made, hand-labeled, and hand-packed with pride, because we know that only skilled human hands can produce a product of superior quality.

Family Owned & Operated

We are a true, family owned & operated business. Not a franchise, not a large corporation. Just a handful of people with a dream and a mission.